Commercial Restoration in Mississippi Gulf Coast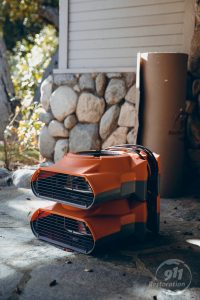 911 Restoration of the Mississippi Gulf Coast can help if you experienced commercial property damage. Our IICRC commercial restoration specialists are on-call 24/7/365. Crews can reach your business within 45 minutes of an emergency call to offer you a Fresh Start. Call us at (228) 300-6188 and allow us to offer you a free visual inspection.
Getting help quickly with commercial restoration in the Mississippi Gulf Coast can allow you to quickly resume normal business operations. We understand how important it is that you can serve your customers. That's why crews will work around your schedule to take care of:
Commercial water damage restoration
Commercial fire damage restoration
Commercial mold removal
Commercial sewage backups
You can get assistance handling a flood, pipe burst, or hurricane water damage in under an hour. Crews can race out to any commercial property in Gulfport, Ocean Springs, Biloxi, and surrounding areas. In addition to handling water damage, techs are trained to restore properties with fire damage or fungal infestations.
Techs can assess your unique needs with a property damage inspection. The results of your inspection allow commercial restoration experts to develop a personalized plan for renovating your business. Crews can also provide you with an estimate on how long commercial restoration will take after they complete your inspection in Gulfport.
Take the first step to fully renovating your property after a fire or water damage event by contacting 911 Restoration of the Mississippi Gulf Coast today at (228) 300-6188. Crews are standing by to race out to your property in Biloxi to give you a Fresh Start.
Why Start Commercial Restoration in the Mississippi Gulf Coast Today?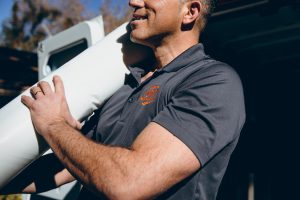 It's important that you start commercial restoration quickly in Ocean Springs and surrounding areas. Beginning property restoration quickly can reduce the overall damage to your property. For example, handling water extraction right away can prevent water from warping your floors, damaging your walls, or destroying your possessions.
Beginning commercial restoration quickly can also cut down on how long it will take to complete fire cleanup or water damage restoration in your property. Getting to work right away allows crews to handle damage proactively, ensuring that your property is brought back to pristine condition quickly.
Finally, getting fast help with commercial restoration in Gulfport increases the odds that your insurance policy will cover renovation costs. Sometimes, insurance companies try to deny claims if you wait to start water damage restoration in the Mississippi Gulf Coast.
You can get same-day services from 911 Restoration of the Mississippi Gulf Coast. We're ready to start fast water extraction and fire damage restoration. Allow crews to check for signs of mold growth if you experienced a flood or pipe burst.
Mold growth can be a large problem for commercial property owners in Biloxi. Fortunately, 911 Restoration of the Mississippi Gulf Coast can eradicate all evidence that you ever experienced a fungal outbreak. Begin professional mold decontamination for your commercial property right now. Crews won't consider the job completed until your property is back in better-than-new condition. Call us at (228) 300-6188 and see how we can help.
What to Look for in Commercial Water Damage Restoration Pros?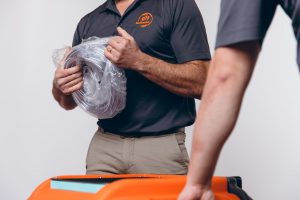 Make sure that commercial restoration services in the Mississippi Gulf Coast are carried out correctly by selecting a company with the experience and resources you deserve. Contact a professional restoration company that:
Works with licensed, bonded, and insured technicians
Has technicians certified by the IICRC
Uses top-of-the-line restoration equipment
Is backed by the resources of a nationwide company
911 Restoration of the Mississippi Gulf Coast offers you all the services you need to recover from a commercial property disaster. Crews are trained to take care of commercial water damage restoration as well as fire cleanup.
We offer our commercial clients the care and support they need to get a Fresh Start after a fire, flood, hurricane, or mold outbreak. Crews develop a personalized plan for flood cleanup, fire damage restoration, and mold remediation.
Allow us completely renovate and restore your property. You can even count on us to help with your insurance policy after you experience a commercial property disaster. Crews at 911 Restoration of the Mississippi Gulf Coast are familiar with insurance companies around Ocean Springs. Allow us to assist you when you file your commercial property damage claim.
Water damage restoration experts can even pack out and store your inventory as they focus on renovating your property. Protecting your inventory can help you save money during the restoration process. Once your property is fully restored, techs can bring back your inventory so you can get back to your normal operations. Learn more about your restoration options by calling us any time of the day or night at (228) 300-6188.
Serving the communities of  Gulfport, Long Beach, Moss Point, Ocean Springs, Pascagoula, Pass Christian, Pearlington, Vancleave and surrounding areas.