Water Damage Restoration in Moss Point
If you need water damage restoration in Moss Point, you need 911 Restoration of Mississippi Gulf Coast.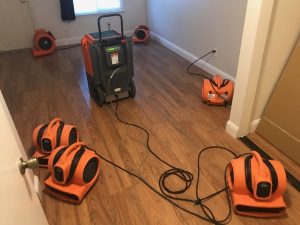 Our IICRC certified flood cleanup technicians provide the very best service. And they're available to you 24/7/365. Whether a pipe bursts at noon on a holiday or you discover a flooded basement in the middle of the night, they're here for you. They even guarantee an arrival time of 45 minutes or less.
911 Restoration is a locally owned and operated business. We consider you our neighbor first and foremost. That means you can depend on us for compassionate, transparent service. We know what it's like to endure the nightmare of a pipe burst, flooded basement, or any other water disaster. We also know what it takes to put your mind at ease in the midst of flood damage.
Many property owners worry about the potential cost of pipe bursts and flood damage. At 911 Restoration, we get out in front of your concerns by providing a free insurance consultation. In a few short moments, you'll know exactly which water damage restoration services your provider covers and which expenses fall to you. We even help with loss itemization and claim filing.
As for the services your provider won't cover, our flood cleanup techs work quickly to minimize your damage. Their swift efforts may help you avoid additional expenses such as drywall replacement or mold remediation. And if your flood damage is simply too extensive and such destruction is unavoidable, you can still turn to 911 Restoration. Our water damage restoration crew is highly skilled in structural repairs, mold inspection, and mold removal.
Trust us: this is not the end for your property. If anything, this is your Fresh Start. All you have to do is call 911 Restoration of Mississippi Gulf Coast.
Minimizing the Cost of Flood Damage in Moss Point
Gulf Coast weather can be unpredictable. A pipe burst or sewage backup may strike at any time. And if you've got a flooded basement, you can't wait for regular business hours to get help.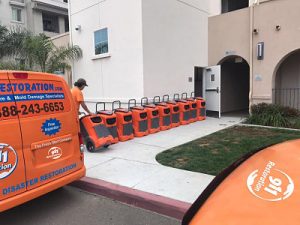 At 911 Restoration, we understand. That's why we provide 24-hour emergency water damage restoration for residential and commercial properties.
As water sits on your property, it seeps into the structure of your home or business. This saturation can cause irreversible damage such as rotting or warping. Our water damage restoration crew is determined to prevent such destruction, saving you from costly repairs in the long run.
Our flood cleanup workers arrive at your home or business in no more than 45 minutes. They assess your flood damage, then pack out and store any belongings that might be harmed during water damage restoration. If they still need to stop the flow of water through emergency services such as boarding up or roof repair, they take care of it right away.
The flood cleanup workers use professional wet vacuums for water extraction and bring in fans to dehumidify the affected area. Then, they conduct structural testing to determine whether your property has any lasting flood damage. 911 Restoration is all about providing customers with a Fresh Start, so if our techs discover any problems, they handle repairs personally. Then, they conduct a mold inspection in your previously flooded basement or any other area vulnerable to mold development. If they find growth, they use professional mold removal tools to eliminate the problem.
At 911 Restoration, we don't rest until your home or business is good as new. For comprehensive water damage restoration and mold remediation in Moss Point, call us today.
Mold Inspection from Certified Specialists
If you think you have a mold infestation, do not attempt mold removal yourself. Instead, call 911 Restoration for a professional mold inspection.
Mold is more complicated than it may seem. Fungus thrives in hidden spaces on your property. It also reproduces through airborne spores. A growth on the wall of one room could spawn a separate infestation hidden in the dark corners of your basement. Without a professional mold inspection, you can't know for sure that all mold is removed from your property.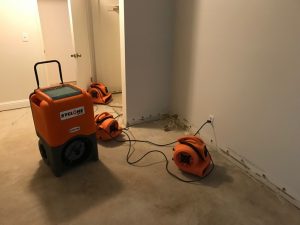 Our mold remediation experts examine every square inch of your property. They know all the tell-tale signs of a hidden infestation, and you can be confident that when they conduct mold removal, they address the entire problem.
Your dedicated mold removal crew also provides structural dehumidifying to prevent a repeat infestation. The trouble with handling mold decontamination yourself is that home remedies for mold do not include preventative measures. It's already extremely difficult to tackle mold removal with household products. And even then, the site of the infestation still contains moisture that is bound to attract new mold spores. Before you know it, fungus returns, and you're stuck in an endless loop of mold removal.
Save yourself some time, money, and grief. Call 911 Restoration of Mississippi Gulf Coast for safe, effective, and lasting mold remediation.
Servicing the cities of Bay Saint Louis, Biloxi, Diamondhead, Diberville, Gautier, Gulfport, Long Beach, Moss Point, Ocean Springs, Pascagoula, Pass Christian, Pearlington, Vancleave, and surrounding areas.