About Us
A Passion for Restoration
Scott Pulliam's journey to becoming the owner of 911 Restoration of Mississippi Gulf Coast was a long one. His interest in rebuilding and restoring damaged properties began when he worked for a different restoration company, years ago. After that job, he worked as a medical device sales rep, then as Vice President of Business Development at Capital One.
Scott never lost his passion for property restoration, though. He owned a construction company as a side hustle for several years, but finally decided that it was time to fully commit. He decided to join 911 Restoration as a franchise owner because at the end of the day, at his desk job, "all [he] was thinking about was finding a construction project to work on."
Now that he is a restoration franchise owner, Scott is ready to bring his skills and expertise to property owners in the Mississippi Gulf Coast. His and crew provide full-service restoration for any disaster.
believes that "when you love what you do, it'll translate into success." And Scott has a true passion for property restoration.
The Fresh Start Philosophy
The main thing that drew Scott in to 911 Restoration was the company culture. As he says, "when you love what you do, it'll translate into success." In speaking with other franchisees and getting to know the team at headquarters, Scott found a community he wanted to be a part of.
One of 911 Restoration's founding principles is the Fresh Start philosophy: you can either let a struggle drag you down, or you can use it as an opportunity to rebuild and create something that's even better than before. That's what you can expect when you call 911 Restoration of Mississippi Gulf Coast for restoration work. Scott and the team will do whatever it takes to help you get a Fresh Start. They do everything from water extraction to structural repairs to fire and smoke removal and mold remediation.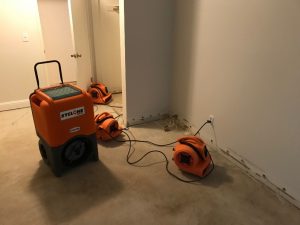 Scott is southern to the core and value their community on the gulf coast. No restoration job is just a job to them; it's also an opportunity to support the people that keep the gulf coast friendly and charming. If you've experienced any kind of disaster, you can count on them to restore your property with a caring attitude.
With a crew that's available 24/7/365 and a guaranteed response time of 45 minutes or less, 911 Restoration of Mississippi Gulf Coast's goal is the give you the Fresh Start you deserve after any disaster. Scott understands how devastating property damage can be, and they prioritize getting you back on your feet as smoothly as possible.
Scott says, "Most people get into this business because they believe they can make money. I just thoroughly enjoy doing it." In any disaster, call the team that you know will care about you and understand your needs. Get the Fresh Start you deserve with 911 Restoration of Mississippi Gulf Coast.