Water Damage Restoration in Ocean Springs
No two water damage incidents are alike. From pipe bursts to hurricanes to flooded basements, every disaster presents different challenges. But the one thing every water disaster has in common is urgency. Flood damage is always an emergency situation.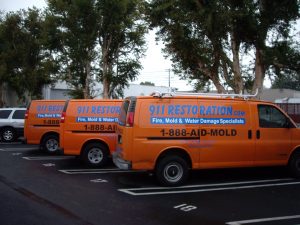 At 911 Restoration of Mississippi Gulf Coast, we treat your water damage disaster with the urgency it deserves. We're here for you 24 hours a day, every single day of the year. Our flood cleanup technicians arrive at your door within 45 minutes of your call, guaranteed.
We have the resources and support of a nationwide company, but we're also locally owned and operated. It's important to us to provide the very best water damage restoration in Ocean Springs, because this is our community. You are our neighbor. And you can expect to be treated like one. Our mold remediation and flood cleanup technicians are IICRC certified and extensively trained. They treat your property as if it were their own, doing whatever it takes to leave you with a home  or business that feels brand new. They handle everything from water extraction and structural drying to roof repair, mold inspection, and mold removal. Along the way, they communicate clearly with you so nothing happens without your knowledge and approval.
We even ease your worry about the cost of flood damage. A water damage restoration expert sits down with you for a free insurance consultation. They explain which services your provider pays for and which expenses fall to you. They even help with the paperwork to ensure you get every benefit you're entitled to.
We know that when you're going through a pipe burst, flooded basement, or any other disaster, you feel overwhelmed and lost. We're here to guide you through this. For complete relief from flood damage in Ocean Springs and beyond, call 911 Restoration today.
A Fresh Start with Comprehensive Water Damage Restoration
911 Restoration of Mississippi Gulf Coast is more than a flood cleanup company. We're a full property restoration contractor. We're here to help you rebuild, turning today's disaster into a Fresh Start.
When our water damage restoration technicians arrive at your property, they focus on emergency services first. This could include: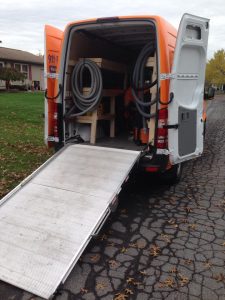 Boarding up

Roof repair

Storm repair

Leak detection

Water extraction

Sewage removal

Packing out and storing unharmed items

And more
Their first priorities are to stop the invasion of water and remove all moisture from the property. Then, they dry the affected area to its core in an effort to prevent further damage. In the case of a flooded basement, structural drying is especially important to prevent mold development.
Even once your home or business is bone dry, our flood cleanup crew still has work to do. Whether you've had a pipe burst, plumbing leak, or a flooded basement, almost every water disaster has a way of leaving its mark. Our water damage restoration team is determined to eliminate all evidence of a water incident. They inspect for flood damage and repair destroyed materials. They even conduct a mold inspection and follow up with any necessary mold decontamination.
By the time our flood cleanup crew completes their work, you have a home or business that feels as strong and clean as the day you first moved in.
With 911 Restoration on your side, a flooded basement isn't the end of the world. It's an opportunity for a Fresh Start. Call now for comprehensive flood cleanup.
Full-Service Mold Remediation in Ocean Springs
If you think you have mold on your property, resist the temptation to handle mold removal yourself. Home remedies may seem like a great way to save money, but it will only cost you more in the long run.
For one thing, household cleaners are rarely effective when it comes to mold removal. You also put yourself at risk when you scrub at a mold colony. Most varieties of mold release mycotoxins or other particles that are harmful when inhaled. Your mold removal efforts disrupt the colony, forcing a release of these particles. It's much safer to keep your distance until our mold decontamination experts arrive.
Finally, our certified mold remediation crew provides comprehensive service. Do-it-yourself mold removal techniques may eliminate the visibility of a single colony. But they do nothing to address the cause of the problem or protect your property against future infestation.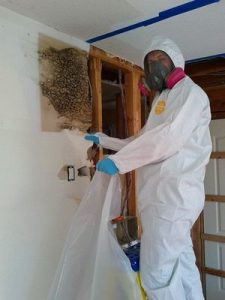 When you call 911 Restoration of Mississippi Gulf Coast, you get a thorough mold inspection. With a professional mold inspection, you enjoy the peace of mind that comes from knowing every trace of mold is removed. Our experts use professional tools and techniques to handle mold removal without spreading spores and particles throughout your property. Then, the mold remediation crew completes mold decontamination with structural dehumidifying. This means they dry out the structure where mold grew, eliminating the risk of a repeat infestation.
Without comprehensive mold removal service, you're bound to get caught in an endless loop of recurring growth. You're likely to neglect mold growing unseen within your walls.
Avoid costly long-term damages. Call the mold remediation experts at 911 Restoration of Mississippi Gulf Coast.
Servicing the cities of Bay Saint Louis, Biloxi, Diamondhead, Diberville, Gautier, Gulfport, Long Beach, Moss Point, Ocean Springs, Pascagoula, Pass Christian, Pearlington, Vancleave, and surrounding areas.