Water Damage Restoration in Pass Christian
911 Restoration of Mississippi is here for you 24 hours a day, every single day of the year. We even guarantee an arrival time of 45 minutes or less. That's because we know that when a pipe burst or storm strikes your property, you need help immediately.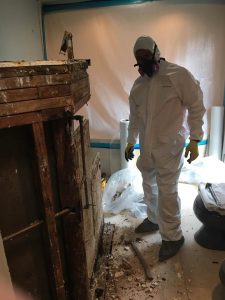 You've put so much work and so many resources into maintaining your property. It's heartbreaking when pipe bursts or the wild weather of Pass Christian leaves you with a flooded basement or damaged property. Suddenly, your best efforts seem irrelevant. We promise you: they're not.
Our IICRC certified water damage restoration technicians put you back in control of your home or business. These highly trained experts oversee every aspect of flood cleanup and flood damage recovery. They don't just remove the water and dry your property. They repair and restore your refuge, making your home or business brand new.
At 911 Restoration, we not only care for your property, we care for you, too. When we perform water damage restoration in Pass Christian, we prioritize our customers' peace of mind. We know how overwhelming a disaster like this can be, and we communicate clearly so you understand your options and can make your own decisions.
The cost of flood damage is a major concern for many property owners. Whether it's a flooded basement or full-blown hurricane damage, water damage restoration can be complex. It's not always clear what your insurance provider will cover. If you work with 911 Restoration, you don't have to sort through the complicated details yourself. During our free insurance consultation, a flood damage expert clarifies your needs and your coverage. From water removal to mold remediation, you go into the process understanding exactly which costs are covered. Then, a water damage restoration professional assists with loss itemization, claim filing, and direct billing.
If you need flood cleanup, a mold inspection, or mold removal, take a deep breath and call 911 Restoration of Mississippi Gulf Coast. We'll take it from there.
Meeting the Highest Standards in Water Damage Restoration
As a locally owned and operated business, we take great pride in our community. We love the homes, businesses, and individuals that give character to Pass Christian. And that's why we work so hard to bring you the very best options for water damage restoration and mold remediation.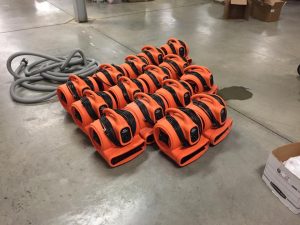 Our flood cleanup crew is dedicated to meeting your high standards for speed. Whether it's a pipe burst, flooded basement, or plumbing leak, they treat your water incident with the urgency it deserves. Not only do we provide 24/7 availability, but our water damage restoration crew adheres strictly to a 45-minute arrival time. Once they're on the scene, they move fast to eliminate water. This includes speedy services such as boarding up, water extraction, storm repair, and roof repair.
We also excel in start-to-finish customer care. At 911 Restoration, we believe in the Fresh Start philosophy. That means we see every disaster as an opportunity for a new beginning. That includes your pipe burst or flooded basement. To ensure we can provide you with a Fresh Start, every flood cleanup technician completes extensive training in property restoration. They pack out and store items that could potentially be harmed during flood cleanup. They sanitize after sewage backups or other unhealthy water damage incidents. They repair any flood damage, no matter the material or structure. And before they leave, they conduct a mold inspection and mold remediation as needed.
Finally, we work diligently to make sure our water damage restoration techniques always reflect the highest standards in the industry. 911 Restoration is a nationwide company, which means we have the resources we need to keep up with the latest innovations.
You're in good hands with our water damage restoration crew. If you're dealing with a flooded basement or flood damage in Pass Christian or the surrounding area, choose the very best. Call 911 Restoration of Mississippi Gulf Coast.
Safe and Effective Mold Removal in Pass Christian
There is a lot of confusion among property owners regarding mold decontamination. They're not sure how urgent a mold problem is. They know black mold is dangerous, but they're not sure if they have to bring in a professional mold removal contractor for other types of fungus. They wonder if they can skip the mold inspection and just handle mold removal with a bottle of bleach. Let us clear up some of these issues.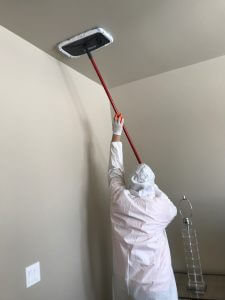 First, while black mold is an exceptionally urgent problem, you should address any mold infestation right away. Every type of mold poses a health hazard and destroys your property. Using household cleaners for mold removal is a bad idea. Not only is this an ineffective option, but it puts you in direct contact with a dangerous organism. Plus, only a certified mold remediation specialist can provide the comprehensive mold decontamination service you need.
Our mold inspection crew examines your property thoroughly to make sure every growth is eliminated. They use the safest and most up-to-date mold removal methods to ensure a full recovery from contamination. Then, they dehumidify the structure to protect your home or business from future growth. They even repair any damage caused by fungus.
Don't let mold remediation fall to the bottom of your to-do list. And don't be tempted by do-it-yourself mold removal techniques that only cost you more in the long run. Call 911 Restoration of Mississippi Gulf Coast and breathe easy.
Servicing the cities of Bay Saint Louis, Biloxi, Diamondhead, Diberville, Gautier, Gulfport, Long Beach, Moss Point, Ocean Springs, Pascagoula, Pass Christian, Pearlington, Vancleave, and surrounding areas.