Water Damage Restoration in Pascagoula
Too many property owners know the panic that comes with an out-of-nowhere pipe burst or flooded basement. As water seeps into the structure of your home or business, you worry about the damage. You wonder about the cost. You don't know who you can trust to treat your property with the care it deserves. If this is the situation you're in, rest assured that you don't have to go through this alone. To make a full recovery from flood damage in Pascagoula, all you have to do is call 911 Restoration of Mississippi Gulf Coast.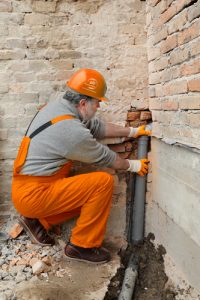 Our IICRC certified water damage restoration technicians are the best in the business. They cover every step of the process, from emergency water extraction to final property repairs, mold inspection, and mold remediation. It doesn't matter what you've been through. From pipe bursts and sewage backups to flooded basements and hurricane damage, they do it all. We're here for you 24/7/365. We even guarantee an arrival time of 45 minutes or less. At 911 Restoration, we care about your property and we care about you. Our goal is to go above and beyond basic flood cleanup to provide peace of mind and a Fresh Start. We know how overwhelming it can be to muddle through insurance issues when you're dealing with a flooded basement or major storm damage. We take that burden off your shoulders with our free insurance consultation. A friendly flood damage experts sits down with you to explain the needs of your situation and which services your policy covers. They walk you through loss itemization, file a claim for you, and bill your provider directly.
Whether it's a pipe burst, a washer machine flood, or a hurricane, a water disaster feels like the end of the world. But with 911 Restoration of Mississippi Gulf Coast, this is your Fresh Start. Call us now for the best water damage restoration and mold removal in Pascagoula.
Full Service Flood Cleanup in Pascagoula
Recovering from flood damage is sometimes a complex, multi-step process. That's why we train our water damage restoration technicians to handle every obstacle that comes their way. We don't want you to have to hire additional contractors and drag out the restoration process. From flooded basements to storm-ravaged roofs, drywall replacement to mold removal, our crew does it all. They also serve both residential and commercial properties.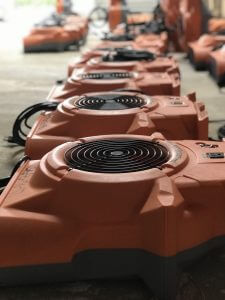 When your call comes in, our water damage restoration professionals are on the scene in 45 minutes or less. They work swiftly to pack out and store any belongings at risk of being damaged during flood cleanup. Then, they prevent more water from invading your property through services such as boarding up, roof repair, and storm repair. They extract the water or sewage and dry the area using professional fans.
Once they complete flood cleanup, our technicians test the structure for flood damage. Sometimes a flooded basement or pipe burst can be so bad even the swiftest response cannot prevent destruction. Whether it's rotting, warping, staining, or weakness, our water damage restoration workers have it covered. They can repair or replace any structure, leaving your property brand new.
Mold contamination is also a major concern following flood damage. Fortunately, our flood cleanup crew is certified in mold decontamination. They conduct their own mold inspection to ensure your property is safe from fungus. If they find mold, they take care of mold removal.
No matter what you've been through, you can make a full recovery from flood damage. Just call 911 Restoration of Mississippi Gulf Coast.
Is Living with Mold Dangerous?
We frequently hear from property owners who have mold on their property but are not sure if professional mold remediation is necessary. They know black mold is dangerous, but they wonder if they can put off white mold removal. Or they discovered a home remedy for mold removal online, and they're hoping they can save a few bucks by using household cleaners.
Here's the truth: a mold infestation is an urgent problem. And you cannot properly eliminate mold without a professional mold inspection and mold removal.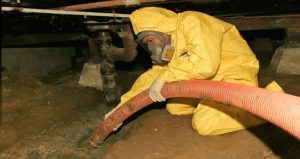 While black mold is the most dangerous variety, all types of mold pose a hazard to your health. Without prompt mold remediation, these fungi release dangerous particles into the air you breathe. Over time, living with mold can lead to health issues such as allergies, asthma, and other conditions. If anyone in your home or business has a compromised immune system, immediate mold removal is imperative.
Mold is also far more destructive than most people realize. An infestation eats away at the materials that hold your property together. When you delay mold removal, you incur worse damages that will cost you big in the long run.
Only professional, comprehensive mold remediation solves the problem. Our mold decontamination experts conduct a thorough mold inspection to uncover every hidden colony. They perform mold removal using safe and effective methods. They even dehumidify the structure where the infestation formed, preventing a recurrence.
Don't let mold destroy your property or ruin your health. Call 911 Restoration for thorough, reliable mold remediation.
Servicing the cities of Bay Saint Louis, Biloxi, Diamondhead, Diberville, Gautier, Gulfport, Long Beach, Moss Point, Ocean Springs, Pascagoula, Pass Christian, Pearlington, Vancleave, and surrounding areas.