Water Damage Restoration in Pearlington
If you need water damage restoration in Pearlington or the surrounding area, don't settle for basic flood cleanup. Call the contractor that can give you a Fresh Start. Call 911 Restoration of Mississippi Gulf Coast.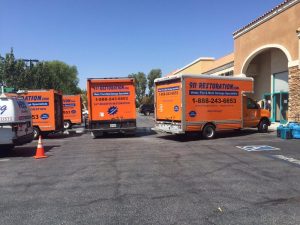 Our water damage restoration technicians take care of everything you need to fully recover from flood damage. Whether you're dealing with a pipe burst, a flooded basement, or storm damage, they're ready and waiting to help you. Every member of our flood cleanup staff holds IICRC certification. They have completed regular, rigorous training to meet the very highest standards in the water damage restoration industry. Our flood cleanup technicians do it all, from water removal to property repairs to mold inspection and mold remediation.
We're there for you whenever you need us. You can reach us 24/7. Even if a pipe bursts in the middle of the night, our water damage restoration workers are there within 45 minutes. That's a guarantee.
At 911 Restoration, we value you as a neighbor. Our entire water damage restoration staff works hard to anticipate your needs and address every concern. We know it's almost impossible to think about insurance when you're reeling from a flooded basement or storm-ravaged property. So we do it for you. One of our flood damage experts reviews your insurance policy. Then, they sit down with you for a free insurance consultation. They explain what it takes to restore your home or business and clarify which of these services are covered by your provider. Finally, they assist with inventory listing, loss itemization, and claim filing. 911 Restoration bills your provider directly so you don't have to give it a second thought. We also work with all types of insurance so we can provide water damage restoration and mold remediation to all our neighbors.
If you need flood cleanup, your best ally is only one call away. Reach out to 911 Restoration today.
Make a Full Recovery From Flood Damage
We see a lot of flood damage in Pearlington. The privilege of living and working in this beautiful community certainly comes at a cost. Between the snow, storms, and hurricanes, local properties are always vulnerable to flood damage. Factor in standard incidents such as pipe bursts and sewage backups, and flooded basements almost seem unavoidable.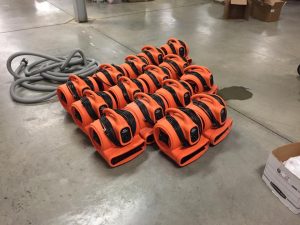 The good news is that you can always make a full recovery from flood damage with the help of 911 Restoration. Our water damage restoration technicians are equipped to make your destroyed property feel brand new. We offer comprehensive service so you don't have to waste time or money hiring additional contractors.
Our water damage restoration crew begins each flood cleanup job with a damage assessment. They look at your flooded basement or water damaged property and determine the best course of action. Our flood cleanup crew is careful to communicate clearly with you so you know exactly what to expect. Then, they proceed with the most urgent services first, including storm repair, boarding up, roof repair, or water extraction. If any of your belongings are at risk of damage, they pack those items and store them for you.
After they clean and dry the area, our water damage restoration crew inspects for flood damage. If they discover any weakness, warping, or rotting, they handle repairs personally. They also conduct a mold inspection and mold removal.
If you've been through a pipe burst or have a flooded basement, you may feel like your property will never be the same. But we promise you, you can look forward to a home or business that feels brand new. Call now for the service you deserve.
Expert Mold Remediation in Pearlington
Mold is a common problem in Pearlington, especially in the wake of flood damage. If you suspect you have an infestation, call 911 Restoration for a professional mold inspection.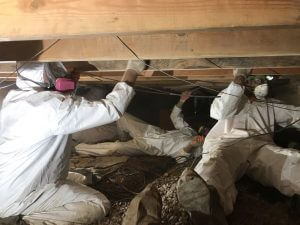 Signs of a mold problem may vary. Mold typically thrives in dark, hidden spaces, so you may not see an infestation. But if you experience a mildew-like odor or unexplained dizziness, there could be mold in your home or business.
Our mold inspection crew finds growth wherever it hides. When they discover a colony on your property, they explain the problem and your options in clear terms. They outline their plan for mold removal and wait for you to give the go-ahead.
The mold remediation experts at 911 Restoration are IICRC certified and promise safe, effective mold removal. They use caution to prevent the spread of spores and mycotoxins during mold decontamination. After mold removal, the staff dehumidifies the site of the growth to prevent a repeat infestation. Your dedicated mold remediation workers even repair mold damage. By the time they leave, your property feels as if it were never contaminated.
You've worked hard to keep your home or business clean, healthy, and beautiful. Let us keep it that way. For the very best in mold remediation, call 911 Restoration of Mississippi Gulf Coast.
Servicing the cities of Bay Saint Louis, Biloxi, Diamondhead, Diberville, Gautier, Gulfport, Long Beach, Moss Point, Ocean Springs, Pascagoula, Pass Christian, Pearlington, Vancleave, and surrounding areas.