Water Damage Restoration In Gulfport
If you need mold removal or water damage restoration in Gulfport, your best resource is 911 Restoration of Mississippi Gulf Coast.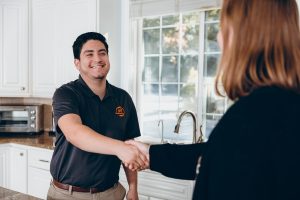 We provide 24/7 emergency flood cleanup for property owners in Gulfport and the surrounding communities. Our water damage restoration technicians guarantee an arrival time of 45 minutes or less. Whether you're dealing with storm damage, a pipe burst, or a flooded basement, we respect the urgency of your situation. The sooner you get help, the more likely you are to avoid costly damage. Just call 911 Restoration immediately and leave the rest to us.
We work with you to keep the expense of water damage restoration low. Our flood cleanup experts work quickly to minimize damage, and we work with all types of insurance. In fact, a member of our staff sits down with you for a free insurance consultation so you fully understand your coverage. It isn't always clear which services your provider will pay for. We clarify everything, from water extraction to roof repair to mold remediation. Then, a flood damage expert assists with loss itemization, files a claim for you, and bills your provider directly.
You can expect the highest standard of service from our mold removal and flood cleanup crew. We are IICRC certified and every technician has completed rigorous training to bring you the very best. 911 Restoration is licensed, insured, and bonded. Most importantly, we are your neighbors in the Gulfport area. We care about getting you through this disaster and providing a Fresh Start.
For compassionate, expert water damage restoration and mold decontamination, call 911 Restoration of Mississippi Gulf Coast.
Water Cleanup and Flood Damage Repair
While your water disaster may be unique, it's nothing we can't handle. Between the storms and hurricanes that come with Gulf Coast living, we've seen every form of flood damage in Gulfport. More importantly, we know how to handle it, from basic water extraction to full property restoration.
When our water damage restoration technicians arrive at your property, they assess the flood damage. Then, they communicate with you about the best course of action. Their goal is to protect your unharmed belongings and minimize the damage that has already been done.
First, they pack out and store any items at risk of being destroyed during flood cleanup. Then, they remove the water or sewage and prevent more moisture from entering your property. Our emergency services include: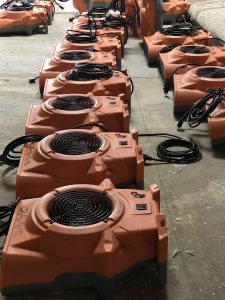 Emergency roof repair

Emergency storm repair

Emergency boarding up

Leak detection

Water extraction

Sewage removal

And more
After our flood cleanup crew gets rid of the water, they dry and dehumidify the affected area. Drying is especially essential in the case of a flooded basement. In addition to causing rotting and warping, stored water can lead to a mold infection later on. This is especially true following a flooded basement, as concrete is prone to soaking up water and storing it deep within. The dark, damp nature of a basement then encourages mold growth. Our flood damage experts do everything possible to prevent your flooded basement from becoming a long-term problem.
However, it is possible for a pipe burst or flooded basement to be so severe that flood damage cannot be avoided. In this case, our water damage restoration technicians handle any repairs you may need. No matter the structure or material, they can make your property new again. They also perform a mold inspection and conduct mold decontamination personally.
From the initial disaster to the final recovery, you're in good hands with 911 Restoration of Mississippi Gulf Coast. Call us today.
Toxigenic Mold Remediation in Gulfport and Beyond
Many property owners are concerned about black mold. After all, black mold is one of the most buzzed-about forms of property damage. This is because black mold is toxigenic, which means the fungus releases mycotoxins that can be breathed in. If there is a build-up of mycotoxins in your body, you can experience a wide range of health problems. Such problems can be as serious as respiratory or heart conditions.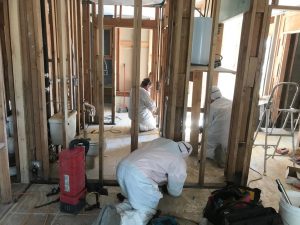 If you think you have black mold on your property, call our mold remediation experts for a mold inspection immediately. Stay away from the fungus and do not attempt mold removal yourself. Our IICRC certified mold remediation crew knows how to handle black mold removal safely and effectively. They can prevent the spread of mycotoxins and leave you with clean air so you can breathe easy.
If you have a mold inspection and you do not think it is toxigenic, you should still call us for a mold inspection. For one thing, black mold does not always take on its well-known slimy, black appearance. For another thing, black mold is not the only dangerous fungus. Most varieties of mold are harmful to your health in one way or another. And all mold eats away at the structure of your property.
Our mold inspection crew examines every inch of your home or business in search of hazardous growths. They communicate with you about the risks associated with your infestation and eliminate the problem using safe mold removal methods. They even complete mold remediation with structural dehumidifying to prevent a repeat infestation.
Don't lose your property or your health to mold. Call us today for safe, comprehensive mold decontamination.
Servicing the cities of Bay Saint Louis, Biloxi, Diamondhead, Diberville, Gautier, Gulfport, Long Beach, Moss Point, Ocean Springs, Pascagoula, Pass Christian, Pearlington, Vancleave, and surrounding areas.