Water Damage Restoration in Vancleave
Make 911 Restoration your first and only choice for water damage restoration and mold remediation in Vancleave. Our expert flood cleanup technicians are IICRC certified and highly trained to provide the very best service. We are here for you 24/7 and guarantee an arrival time of 45 minutes or less. You can expect the same immediate response whether you have a flooded basement at noon or a pipe burst in the middle of the night.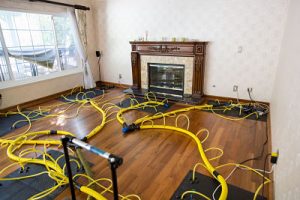 At 911 Restoration, we live and work by the Fresh Start philosophy. We believe every disaster is an opportunity to rebuild, better and stronger than ever. As our customer, you can expect a full recovery from flood damage and look forward to a property that feels brand new. Our water damage restoration technicians provide everything from sewage extraction to mold inspection and mold removal. They even repair every form of water and flood damage. It doesn't matter if you need a new roof or have to get rid of a contaminated carpet. They do it all.
Our flood cleanup crew doesn't just look out for your property. They take care of you, too. We know how overwhelming a flooded basement or storm-damaged property can be. So we make sure all our water damage restoration techs are equipped to provide immediate peace of mind. They communicate with you throughout the entire process, so you're always the one in control of your property.
We also provide a free insurance consultation. You don't have to worry about making sense of a convoluted insurance policy when you're already overwhelmed by a flooded basement. An expert on staff does that for you. They explain your coverage and help you file a claim so you get the benefits to which you are entitled. And we work with all insurance providers so you can call us already knowing you're covered for our services.
When you're looking at a flooded basement, the process of water damage restoration can seem long and impossible. Let us show you how painless it can be. Call 911 Restoration of Mississippi Gulf Coast for top-tier service and immediate peace of mind.
The Fastest Flood Cleanup in Vancleave
Whether it's a pipe burst or a hurricane, there is no time to waste when flood damage strikes. Every moment lost increases your risk of costly damage. That's why our flood cleanup crew works at top speeds to minimize expenses and ease your mind.
Our water damage restoration technicians arrive within 45 minutes of your phone call. They immediately leap into action providing emergency services such as: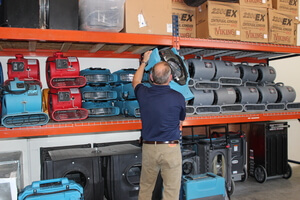 Boarding up

Water extraction

Sewage removal

Roof repair

Storm repair

Leak detection

Structural drying

And much more
They pack out and store any at-risk items and sanitize the affected area so you know your property is safe again. After they've dried the structure of your home or business, they conduct structural testing. Sometimes flood damage is unavoidable even with the most urgent response. Fortunately, our water damage restoration technicians are experts in full property restoration. They handle any repair, ultimately returning your property to its former glory.
Finally, our flood cleanup crew conducts a thorough mold inspection. This is essential following any water disaster, but it's especially necessary in the case of a flooded basement. Mold thrives in dark, damp spaces, and your concrete basement floor soaks up water like a sponge. No water damage restoration job is complete until your space has been checked for mold and our technicians have conducted mold remediation
No matter what you've been through—a pipe burst, plumbing leak, or any other disaster—we're here for you. Make a full recovery from flood damage in Vancleave. Call 911 Restoration of Mississippi Gulf Coast.
Mold Inspection After Flood Damage
You cannot keep mold spores off your property. They are always in the air around you, which means as soon as a water disaster strikes, mold development is almost inevitable.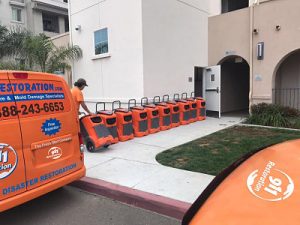 This is why it's so important to get a professional mold inspection following water damage. Without an inspection and immediate mold removal, your property is at risk. Mold breaks down organic materials. That means it will damage your walls, your wallpaper, your carpet… whatever surface it feeds on.
Mold remediation is necessary for protecting your health, as well. An infestation contaminates the air you breathe and can lead to a wide range of health issues. The dangerous nature of mold is also why it's important to call a mold remediation expert instead of handing mold removal yourself.
Our mold decontamination crew uses the most effective and safest methods for mold removal. They carefully inspect your property to make sure your infestation is truly gone. Then, they complete mold remediation with structural dehumidifying to protect your property from future infestation.
You may be vulnerable to mold development after flood damage. But that doesn't mean you're powerless against it. Call 911 Restoration for comprehensive mold remediation and take back control of your property.
Servicing the cities of Bay Saint Louis, Biloxi, Diamondhead, Diberville, Gautier, Gulfport, Long Beach, Moss Point, Ocean Springs, Pascagoula, Pass Christian, Pearlington, Vancleave, and surrounding areas.