Water damage Restoration in Diberville
Flood damage can be devastating. Even a simple air conditioner leak can cause a surprising amount of destruction. From pipe bursts to flooded basements, rotted floorboards to moldy sheetrock, water damage is a real problem that demands an immediate response. That's why 911 Restoration of Mississippi Gulf Coast is here for you 24 hours a day, every single day of the year.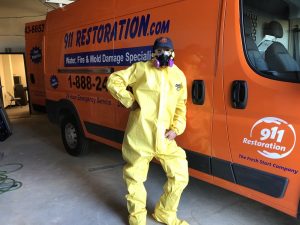 If you experience a pipe burst in the middle of the night or storm damage on a holiday, we're there. Call us, and a flood cleanup crew will be there in 45 minutes or less, guaranteed. When they arrive, they work at top speed to minimize your damage and provide a quick recovery. We know the stress you're under when water damage strikes, so we do all we can to provide peace of mind. This includes a free insurance consultation. We help you go into water damage restoration with eyes wide open. We explain exactly which services your provider covers, and we help with the paperwork to ensure you receive those benefits.
We value you as a neighbor. We consider it a privilege to provide flood cleanup and mold remediation in Diberville, and you can count on us to meet your high standards. Our water damage restoration and mold removal technicians are IICRC certified and highly trained. They are true experts in all aspects of property restoration, including structural repairs. Whatever it takes to restore your home or business after a pipe burst or flooded basement, we've got you covered.
Flood damage can feel like a nightmare. The good news is you're not in it alone. Call 911 Restoration of Mississippi Gulf Coast for excellent service and immediate peace of mind.
The Best Water Damage Restoration in Diberville
With the wild and wet weather of Mississippi, we see a lot of flood damage in Diberville. That's why we work hard to protect and preserve our community with quality flood cleanup and mold decontamination.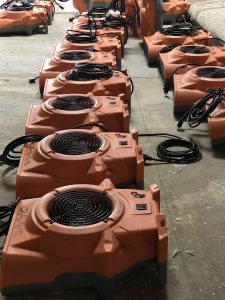 911 Restoration has a reputation for fast response times, a high standard of service, and comprehensive assistance. Our work is guided by the Fresh Start philosophy. This is the belief that every disaster is simply an opportunity to rebuild, better than ever. When you call us for water damage restoration, expect a bright, new beginning.
Our flood cleanup and water damage services are expansive. We perform emergency jobs such as boarding up, storm repair, roof repair, water extraction, and sewage removal. You can call us for everything from a mysterious ceiling leak to a pipe burst to hurricane damage. In all situations, our water damage restoration crew works swiftly to get rid of the water and dry your property thoroughly.
And we aren't only focused on getting rid of the water. Flood damage can make your home or business feel forever changed. Our goal is to make your property feel changed for the better. The flood cleanup crew tests for damages and addresses whatever issues they discover. If you need new drywall, the water damage restoration workers replace it themselves. If you need carpet removal, roof repair, or anything else, they take care of that, too. They even take on the job of mold inspection and mold remediation.
In the right hands, today's disaster can become tomorrow's Fresh Start. Call 911 Restoration of Mississippi Gulf Coast today.
Your Certified Mold Specialists
If you think you have a mold infestation, stay away from the affected area and call 911 Restoration for a mold inspection.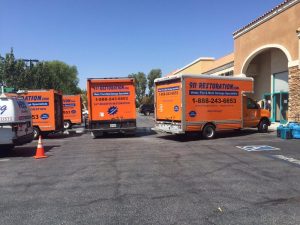 A mold inspection is necessary if you suspect there is a growth in your home. Signs of an infestation include mildew-like odors and unexplained dizziness, headaches, or allergies. Even if you see mold growth, we recommend getting a professional mold inspection. One visible mold colony could be an indicator that there are other growths hidden within your walls or other unseen spaces. It is also imperative that you seek a certified mold remediation contractor like 911 Restoration. Many property owners are tempted to try mold removal themselves. They hope to save a few dollars, but they inevitably lose more money in the long run. Do-it-yourself mold remediation techniques are unreliable. Not only are household cleaners generally ineffective when it comes to mold removal, but they also do nothing to prevent a recurring infestation. Our mold decontamination professionals complete each job with structural dehumidifying to protect your property from future growth.
DIY mold removal is also dangerous. Nearly all types of mold release dangerous particles into the air you breathe. When you scrub at a colony, you force the fungus to release a plethora of these particles into the air and into your lungs. Our mold remediation professionals have proven techniques for eradicating mold safely and completely.
Don't gamble on your health or the health of your property. Call 911 Restoration of Mississippi Gulf Coast for safe, effective mold remediation.
Servicing the cities of Bay Saint Louis, Biloxi, Diamondhead, Diberville, Gautier, Gulfport, Long Beach, Moss Point, Ocean Springs, Pascagoula, Pass Christian, Pearlington, Vancleave, and surrounding areas.