Water Damage Restoration in Diamondhead
Weather can be wild and unpredictable in Diamondhead. Our beautiful local properties are always vulnerable to storm damage, flooded basements, hurricanes, and tornadoes. When you add common property disasters such as pipe bursts and sewage backups, water and flood damage seem inescapable. 
Fortunately, 911 Restoration of Mississippi Gulf Coast is here for you in any disaster. Our IICRC certified technicians are highly trained to handle water damage restoration in Diamondhead and beyond. They manage all aspects of property restoration, including structural repairs, mold inspection, and mold remediation. With this crew on your side, you get something far better than basic flood cleanup. You get a Fresh Start.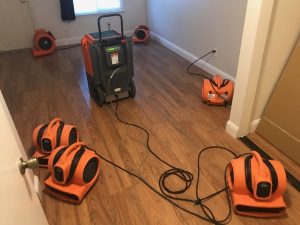 At 911 Restoration, you're more than a customer. You're a neighbor in need. We make your peace of mind our top priority. Our water damage restoration crew knows exactly what you're going through, and they treat your situation with the urgency it deserves. We even provide 24/7 availability and a guaranteed arrival time of 45 minutes or less.
This top-speed service helps us prevent costly flood damage, so you can worry less about the expense of water damage restoration. We work with you to make recovery affordable, and we provide a free insurance consultation. Many property owners struggle to make sense of their insurance with something as complex as flood cleanup. If you're not sure whether your provider covers things like carpet removal and mold remediation, don't worry. We take a look at your policy, explain everything, and file your claim for you.
If you're dealing with a pipe burst or flooded basement, you may feel like your property will never be the same. Our water damage restoration technicians are determined to turn this disaster into a Fresh Start. Call now and we'll be there in 45 minutes or less.
Providing Relief from Flood Damage in Diamondhead
Whether you own a commercial or residential property, your property is more than a structure. It's evidence of your hard work and your commitment to your dreams. When your home or business is hit by a pipe burst or flooded basement, "recovery" means more than flood cleanup and drying. To feel like you've truly recovered, you need your property to still reflect the hard work you've put into it.
That's why our water damage restoration crew focuses on restoring your home or business completely. They cover the necessary emergency services to get rid of water and make your property dry again. These include:
Water extraction

Sewage extraction

Emergency boarding up

Emergency storm repair

Emergency roof repair

Leak detection

Sewage removal

Sanitization

Structural drying

And more
Then, our flood cleanup crew goes above and beyond to provide true relief from flood damage. They test for structural issues such as rotting, warping, or weakness. They conduct a mold inspection to make sure you're not vulnerable to long-term issues. For every problem they discover, they provide the solution. You don't have to search out a second contractor or add mold removal to your long-term to-do list. Our flood cleanup crew handles it so you don't have to give it a second thought.
You've worked hard to make your home or business a refuge. Let us keep it that way with comprehensive water damage restoration. Call 911 Restoration of Mississippi Gulf Coast for the service you deserve.
Removing Mold from Water Damage
Mold contamination is extremely common after flood damage. This is especially true in Diamondhead, where humid air promotes mold development. If you've had a pipe burst, flooded basement, or any other water disaster, call us now for a professional mold inspection.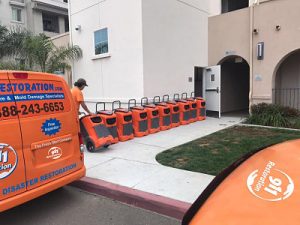 Sometimes property owners are tempted to put off mold remediation. The truth is, mold is more destructive force than many people realize. Fungus eats away at your property. It reproduces through airborne spores, spreading easily from one area of your property to another. Prompt mold removal is especially important for the sake of your health. Most varieties of mold release harmful particles that can cause health problems when you inhale them. It's best to take care of the problem today. Call 911 Restoration. Our mold inspection crew examines every square inch of your property for signs of an infestation. When they discover mold, they identify the growth and explain their strategy for mold removal. Then, they use professional tools and safe methods for mold decontamination.
After mold removal, our mold remediation experts dehumidify the structure of your property. This prevents stored moisture from rising to the surface, creating a welcome place for a new infestation. Structural dehumidifying is another reason why it's important to hire a professional mold remediation crew instead of attempting mold removal yourself. Without this step, you have a high risk of developing mold again.
If you need mold removal in Diamondhead or the surrounding area, call 911 Restoration and breathe easy.
Servicing the cities of Bay Saint Louis, Biloxi, Diamondhead, Diberville, Gautier, Gulfport, Long Beach, Moss Point, Ocean Springs, Pascagoula, Pass Christian, Pearlington, Vancleave, and surrounding areas.