How Does Sewage Cleanup Work?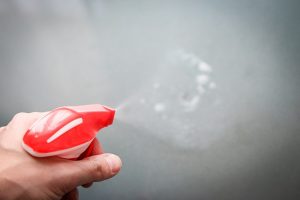 Sewage cleanup is as bad as it sounds. Without expertise and the right tools, it can be hazardous to your health and may even cause more damage than necessary. Expert sewage cleanup in Mississippi Gulf Coast involves the use of special equipment and tactics to minimize risks.
For obvious reasons, sewage backup should be handled urgently because the water is likely contaminated with dangerous bacteria and microbes that would not make it DIY friendly.
Let's find out  how sewage cleanup in Mississippi Gulf Coast typically works.
What a Typical Sewage Cleanup Process Looks Like
A water damage restoration company in Mississippi Gulf Coast will have access to the right products, training, and equipment to quickly clean and disinfect your property after a sewage spill. Their job is to manage all aspects of sewage backup.
The cleanup process will largely depend on the severity of the sewage spill and its location, but here are a few general steps involved.
The first step is to remove any standing water and waste.
Clean and sanitize all affected areas.
Utilize industry-grade equipment such as air movers, dryers, and dehumidifiers to provide ventilation to the area and remove moisture.
Perform water damage restoration services such as drywall repair and carpet cleaning, as necessary.
Removal of contaminated materials and disposing of them safely (these materials are usually porous).
Take the necessary steps to remove mold and prevent the growth of mold in the future.
The primary goal of a sewage cleanup process is to rapidly disinfect the area and remove sewage from the contaminated building. When planning for this process, there are many considerations an expert would have to consider, such as the safety of occupants, the scope of cleanup work required, materials that can be salvaged, and items that should be discarded.
The expert will also plan the careful removal of moisture from the contaminated area.
The Removal of Non-Salvageable Items
In many cases, porous items such as carpets and padding have to be removed or discarded. This also applies to affected furniture, curtains, area rugs, and others. You can try to salvage valuable upholstered items by hiring professionals who specialize in this area.
If the walls were covered with plastic or vinyl wallpaper, they will have to be removed to speed up the drying process.
As a general rule, all porous items are to be removed, This includes carpeting, paper, books, mattresses, stuffed toys, soaked notebooks, and similar items. Contaminated food will also have to be removed.
Salvageable Items
Items that have a hard surface, such as dishes, plastic items, and furniture, can be salvaged. They should first be removed from the sewage area and placed in a sheltered area. Make sure to place these items away from other building areas to minimize cross-contamination. If the weather does not allow the items to be placed outdoors, then they can be placed on a concrete garage floor or similar area.
In case of larger sewage spills, you may require clearance inspection and testing before the items can be returned to the area for reuse.
Removal of Water and Application of Disinfectant in the Spill Area
Once items have been properly removed from the sewage area, it is time to get to work.
Step 1: Remove standing water with the help of water-removing shop vacs, sponges, and buckets.
Step 2: Removal of solid waste and determining the most appropriate response of disposal (in some cases, permission may be required to dispose of the solid waste back into the public sewers).
Step 3: Decontamination of all affected materials by spraying with disinfectants.
Step 4: Removal of moisture content in the affected area.
During the cleanup process, it may come to the expert's knowledge that part of the insulation has also been affected. This will necessitate the removal of the material if it has been affected.
The removal process will continue until you reach an area that is three feet past the area affected by sewage waters.
The sewage backup can soak floors and penetrate wall cavities. This will require the removal of the baseboard trim and at least 12″ of the drywall along the length of walls that have been soaked to minimize the risk of mold growth.
Simply spraying disinfectants is not going to have an effect against mold contamination, especially if the wall cavity has also been soaked.
Use of Dehumidifiers and Fans
If the weather does not permit the opening of windows (due to rain or winter), the team may decide to bring in dehumidifiers and portable fans to force air outside of the area.
If, however, the area has been contaminated with mold microbes, the team may have to rely on HEPA filter respirators for proper cleanup.
Checking for Contamination in Appliances
The team may also check up on appliances such as fixtures, machine washers, air conditioner systems, and heaters to see if they require decontamination. These items may not be used until they have been inspected and disinfected.
Wrap Up – All in a Day's Work
As you may notice, sewage cleanup can be a complicated process that depends on a range of factors. We strongly recommend that you call professionals to handle this task for you. You can count on our water restoration services in Mississippi Gulf Coast for water damage services and rest easy knowing that you'll be able to use your home or office quickly.