Do You Have a Severe Weather Emergency Response Plan?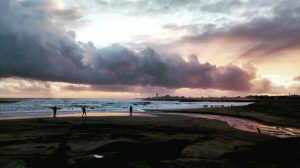 The impact of climate change weather effects has become inevitable at this point. As much as it is easier for people to relocate to a safer place previously, that option has also been lost due to the world experiencing the climate change effects.
However, there's still time to adapt and prepare. In fact, there's time to prepare your home and business too. Without further ado, let's look at how you can benefit from creating a severe weather emergency plan:
Staying Connected
One of the most important steps of creating a severe weather emergency response plan is to have a backup communication system. During any weather emergency or natural disaster, staying connected with others in the area is essential.
You may be engrossed in work or asleep in your home and wouldn't know when the weather shifted. However, staying connected with others will let you plan your course of action to get to safety. It will also help you feel less alone and let you know about your family's safety and wellbeing of your family, which will provide a lot of relief.
Getting Help
Besides staying updated on others and the weather situation, a severe weather emergency response plan will also help you get the necessary help in time. You might get stuck at work, or your family members might get stuck at workplaces or schools. However, when you have an emergency response plan in place, everyone will know how to help themselves and where to reach to get help from others.
Providing a Safe Place
Ensuring the safety of human life is the utmost priority of a severe weather emergency plan. While most organizations ensure the property is prepared for weather emergencies, it will greatly benefit you to prepare your personal property for the purpose too. Since people spend most of their time at home, it will increase the chances of your and your family's safety during the weather emergency.
Most workplaces also close down and send people home when a weather emergency strikes. Their purpose is to let people be with their close ones so they won't have to worry about them. Therefore, if the severe weather gets forecasted in your town, it will be confirmed that everybody will be home.
A home prepared for severe weather emergencies will ensure safety and comfort for you and your family in such a situation. If you cannot prepare your home for weather emergencies, a response plan will guide you where you can take shelter.
Staying Informed
An NOAA weather radio is always a part of emergency response plans. This radio keeps people informed on the weather updates, the help they can expect to receive, and the steps they can take to ensure their safety.
Your emergency response kit should have extra batteries for the radio in case you lose power. It is important to keep it turned on at all times. If the weather condition worsens or, unfortunately, help gets delayed, the radio keeps sending people updates, alerts, and warnings to prepare themselves.
Saving Precious Belongings
A severe weather emergency plan guides you on how you can ensure the safety of your precious belongings. The common steps of this guide are:
Creating duplicate copies of important documents
Creating digital copies of important documents
Storing important data and documents on a cloud
Owning an unbreakable locker to protect precious jewelry
Creating a safe space in your home to store precious art and belongings
Having emergency cash
Many people end up losing all of their belongings in severe weather emergencies. However, a response plan makes sure your precious belongings are safe and your documents are accessible at all times.
Surviving the Disaster
The main purpose of creating an emergency response plan is to help people survive the disaster. Property and other material goods are second to human life. Having an emergency response in place means having survival emergency kits.
These kits can be greatly helpful as they provide clean water, adequate nutrition, and protection against the weather. They also equip people with important tools and guides that can help them stay alive and well until help reaches them. To ensure efficient preparation, you should have an emergency survival kit for each member of the house. These kits should also be stored at a place that provides easy access.
Ensuring Safety of Property
If you're a property owner, ensuring the safety of your property will be one of the priorities on your emergency response plan. There are various steps that you can take to ensure your property's safety.
You will need to ensure the strength of your property's foundation first. Any cracks or gaps in the foundation can lead to the entire structure's collapse. The walls of your property should be insulated with properly sealed windows and door frames. A double roof provides sufficient protection against various natural disasters. It will stay in place and keep the weather away from you and your family members.
Contact a local restoration service for a thorough list of adaptations that you can install in your home. Many restoration services in Mississippi, such as the 911 Restoration of Mississippi Gulf Coast, provide complete restoration services to properties to help them withstand weather emergencies.